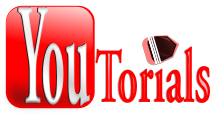 YouTorials – Get your Youtube Tutorials:
LibreOffice:
01. LibreOffice – Writer by TheFrugalComputerGuy. You will find here a series of tutorials for Libre Office Writer starting from the very basic and moving into some more advanced topics as the numbers get bigger.
02. LibreOffice Draw by TheFrugalComputerGuy.Learn to draw with this open source programme.
03. LibreOffice Impress. Presentation Programme well explained by TheFrugalComputerGuy.
GIMP:
01. GIMP – Image Editing Programme for free
02. Another series of Tutorials for GIMP
Inkscape
01. Inkscape – Vector Graphic Editor for free
02. Another tutorial for Inkscape
Coming more:
Html
Php
WordPress
and more…
100 total views, no views today